PRESS RELEASE
April 2018
​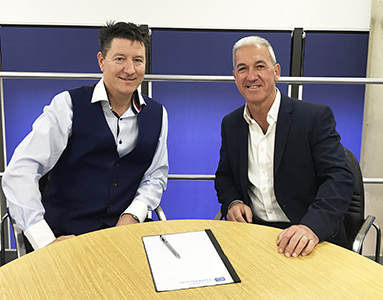 News UK has selected CCMediaGroup as its agency of choice to support its Ad Operations department with creative advert design, which was implemented at the beginning of April 2018.
News UK has utilised CCMediaGroup as an outsourcing model to produce high-quality, print-ready advertising for placement in the company's publications, which include The Sun, The Times and The Sunday Times – maintaining a high level of turnaround and efficiency.
Adverts are ingested into Papermule's AdDesk DAM and processed by CCMediaGroup to produce ads to exacting standards – andon schedule.
CCMediaGroup's comprehensive publishing services background has been rewarded with clients that include DVV (Road Transport Media), Springer Nature, Haymarket Publishing, Royal College of Nursing, Reed Business Information and Mark Allen Group.
"We are working with CCMediaGroup to uphold the quality of our offering and continue to deliver first-class creatives for our clients. CCMediaGroup is long established in this sector with a wealth of expertise and experience across the production services spectrum.
"The transition of service from 'in-house' to external managed service was both rapid and seamless. This is testament to the high degree of committed engagement CCMediaGroup demonstrated throughout."
Alan Butcher, News UK Publishing Operations Transition Director
"We are delighted to have been chosen by News UK to produce its national print advertisements. The majority of work CCMediaGroup has won over the last five years has been mainly in the digital arena, either producing newsletters/e-shots for publishers or becoming their online trafficking solution.
The move from in-house production to outsourced production is something CCMediaGroup has been involved with on numerous occasions, as publishers continually look to reduce their overheads.
"The transition on this occasion was seamless, due to News UK's project management of the process, CCMedia Group's previous experience and Papermule's ad management system."
Geoff Dockerill, CCMediaGroup Production Manager
Papermule is the UK's leading Digital Asset Management provider specialising in the publishing industry. With over a century of combined experience, Papermule has played a leading role in the streamlining of digital workflow solutions at many of the country's largest publishers.'